About Government Mahamaya College Ratanpur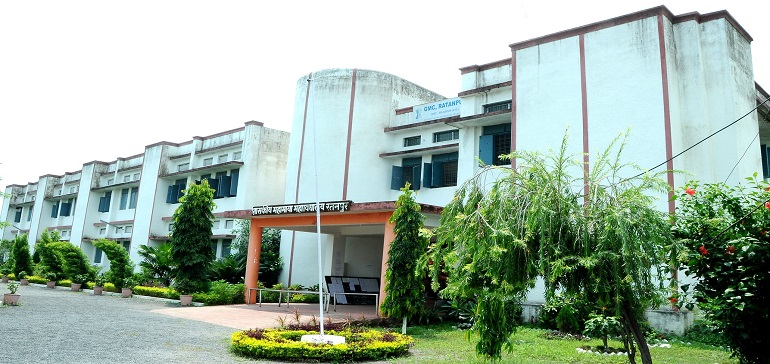 Spread across a sprawling lush green campus in the holy, ancient and revered town of Ratanpur, Government Mahamaya College is a higher educational institution affiliated to Atal Bihari Vajpayee Vishwavidyalaya, Bilaspur, Chhattisgarh. Ratanpur is famous as a seat of 'Shakti-Peeth' of Goddess Mahamaya in the state and even outside. Mahamaya Temple is one of the 58 'State Protected Monuments' recognized by the Archaeological Survey of India in Chhattisgarh. The whole site around Ratanpur and surrounding Ratanpur Fort is officially recognised as a 'Monument of National Importance'. Thus, the atmosphere provides students an understanding and appreciation of unique cultural and historical heritage of the state.
A UGC- recognised and NAAC accredited Grade 'B' in 2011, Government Mahamaya College has expanded since its inception in 1989, when it functioned in the building of Government Higher Secondary School, Ratanpur. After shifting to the current building in 1996, which is now known as Old building, two more new buildings Main building and RUSA building were constructed in 2010 and 2018 respectively. At the curriculum level as well, it has expanded from offering courses only in humanities at undergraduate level to courses in Arts, Commerce and Science and adding Postgraduate courses in Sociology, Political science, and History. Recently in the session 2020-21, DCA, PGDCA and M. Com. Courses have been started.
It provides an appropriate mix of academics, co-curricular activities, and sports. The college nurtures an inclusive socio-economic environment as about 80-90% students enrolled come primarily from rural background, from village and forest areas as far away as 30 km, via walking or cycling or using public transport. On a similar vein, enrolment of girls far exceeds boys' enrolment.
One of the core value and functions of a Higher Education Institution, that is, serving the cause of social justice, ensuring equity and increasing access to higher education, can truly be seen to be served by this institution, as more than 90% enrolled students belongs to SC, ST and OBC. With further resources and support, the other goal of Quality education can be served better by the college.